CRYSTAL SET - COMMUNICATION & INTUITION (OAK)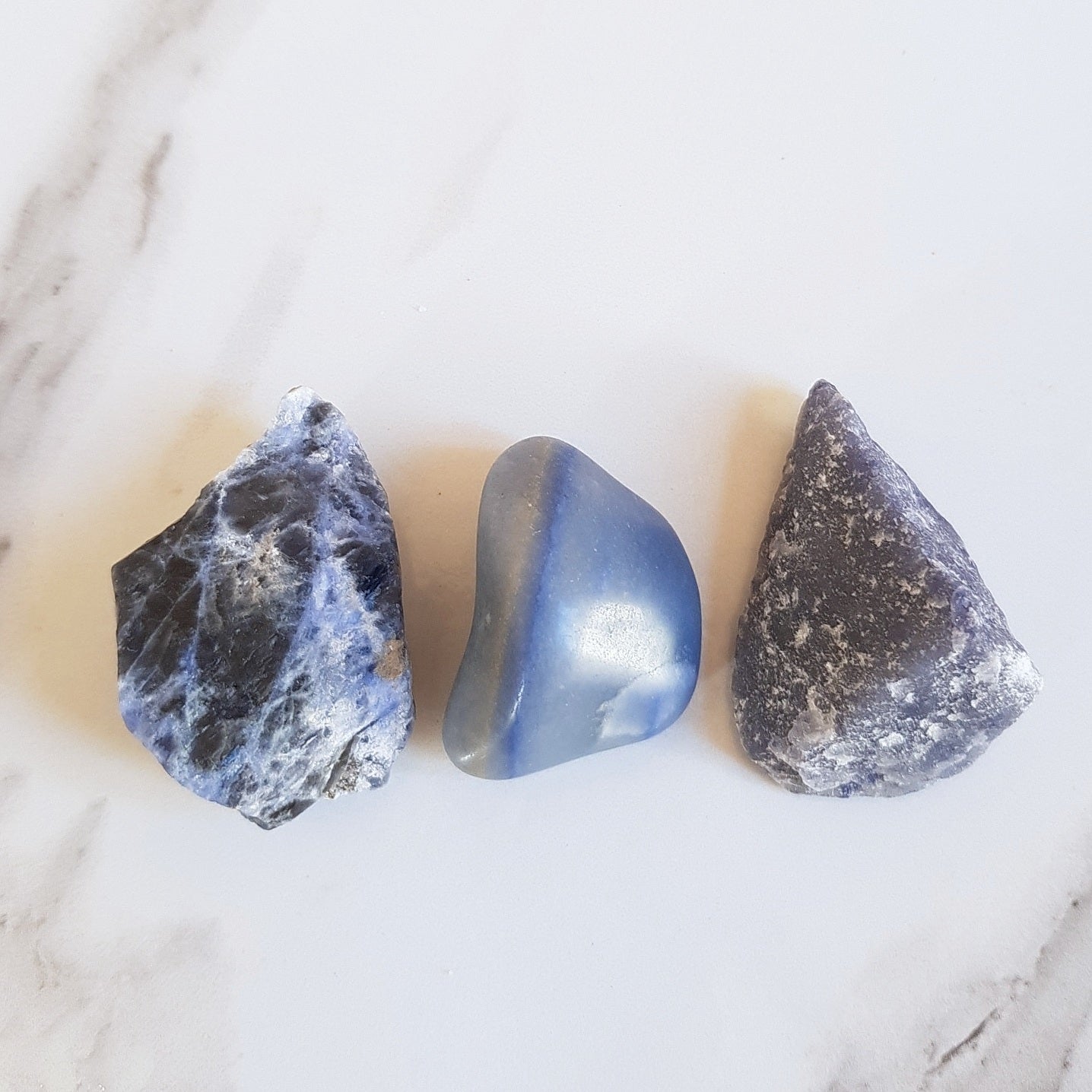 Designer: Arthur & Livingston
Sold Out
FREE Barbados Island-Wide Delivery when you spend $50 USD! FREE Shipping to USA, UK and Canada when you spend $100 USD!
3-Piece Crystal Gemstone Set 
This set includes Sodalite, Blue Aventurine, Blue Quartz
These crystals will assist in activating the Third Eye Chakra 
This is a one of a kind set. You will receive the exact stones pictured 
Stone Sizes: 2"-3"
Crystal Meanings:
Blue Quartz: Healing crystal. Great for harmony, protection, cleansing.  Blue Quartz is great for aiding in positive communication. 
Blue Aventurine: Communication, Intuition, Knowledge, Clarity, Focus, Spirituality. Awakens Third Eye and Crown Chakras 
Sodalite: Knowledge, Intuition, Wisdom.also a great stone for calming and peace. Awakens Third Eye and Crown Chakras