CRYSTAL SET - CREATIVITY & MOTIVATION (OAK)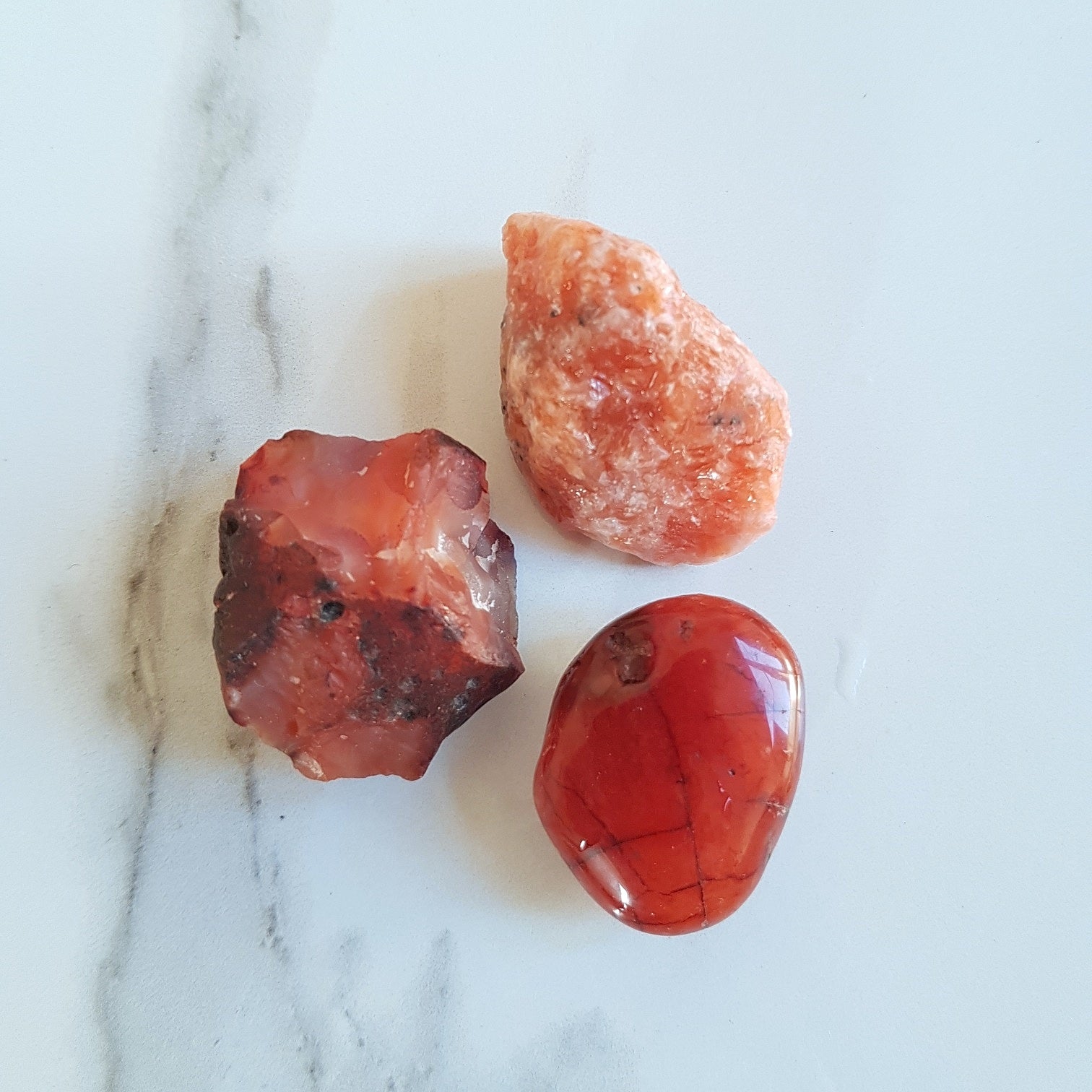 Designer: Arthur & Livingston
Sold Out
FREE Barbados Island-Wide Delivery when you spend $50 USD! FREE Shipping to USA, UK and Canada when you spend $100 USD!
3-Piece Crystal Gemstone Set 
This set includes Carnelian, fire agate, orange calcite 
These stones stimulate the Sacral Chakra 
This is a one of a kind set. You will receive the exact stones pictured 
Stone Sizes: 2"-3"
Crystal Meanings:
Orange Calcite: Stimulates Creativity and Motivation. Great stone to aid procrastination. Ignites passion and ambition
Carnelian: Attracts creativity, boosts your motivation to get things done and accomplish your goals 
Fire Agate: boosts energy and Vitality