CRYSTAL SET - POSITIVITY & HAPPINESS(OAK)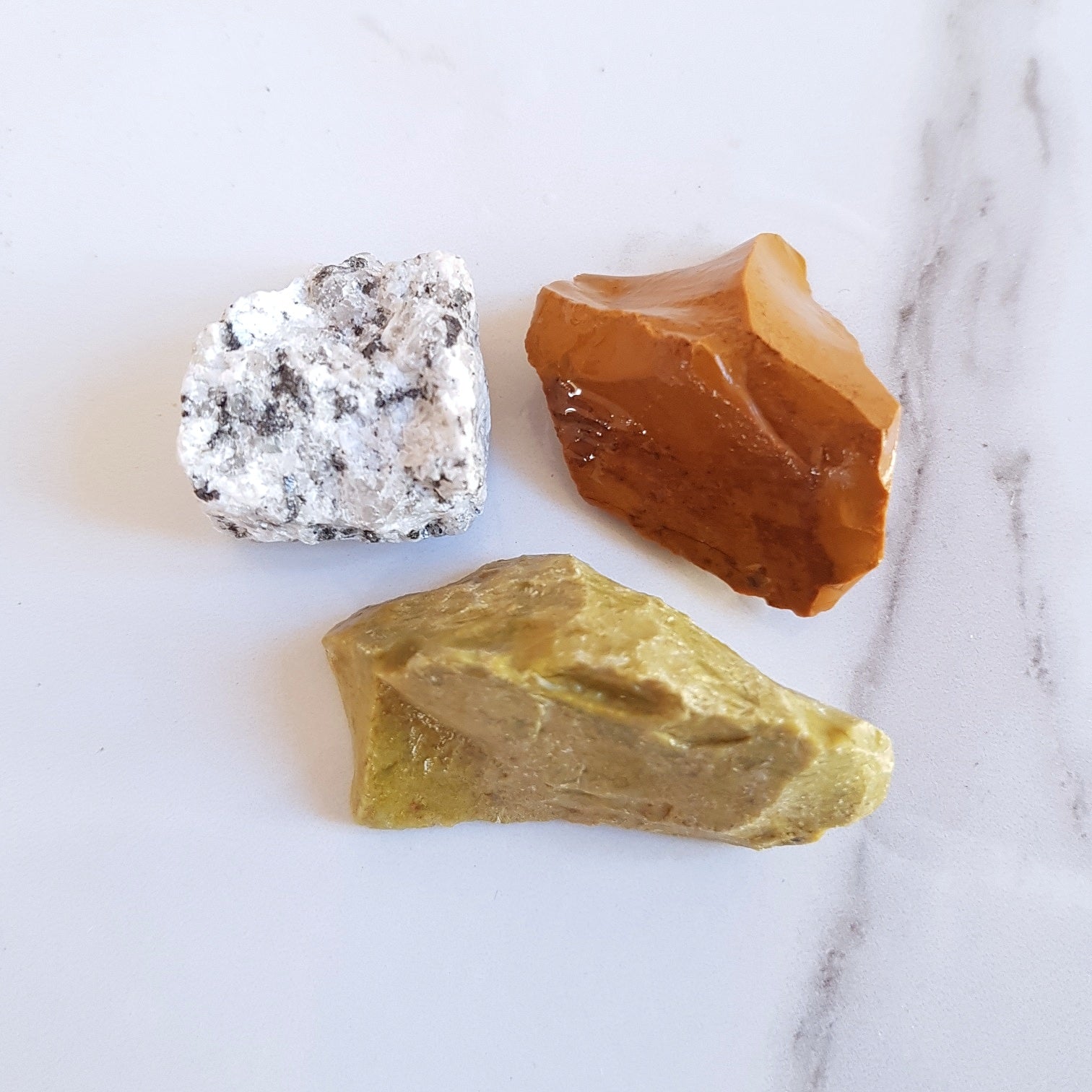 Designer: Arthur & Livingston
Sold Out
FREE Barbados Island-Wide Delivery when you spend $50 USD! FREE Shipping to USA, UK and Canada when you spend $100 USD!
3-Piece Crystal Gemstone Set 
This set includes Smokey Quartz, Green Opal, Yellow Jasper 
This is a one of a kind set. You will receive the exact stones pictured 
Stone Sizes: 2"-3"
Crystal Meanings:
Dalmatian Jasper : attracts a fun playfulness to life. Helps to enrich friendships
Yellow Jasper: Happiness, Positivity, Joy, Self Confidence and Self- Esteem 
Green Opal: Opens and cleanses the heart. Heals emotional trauma while bringing positivity and happiness