CRYSTAL SET - PEACE & CALM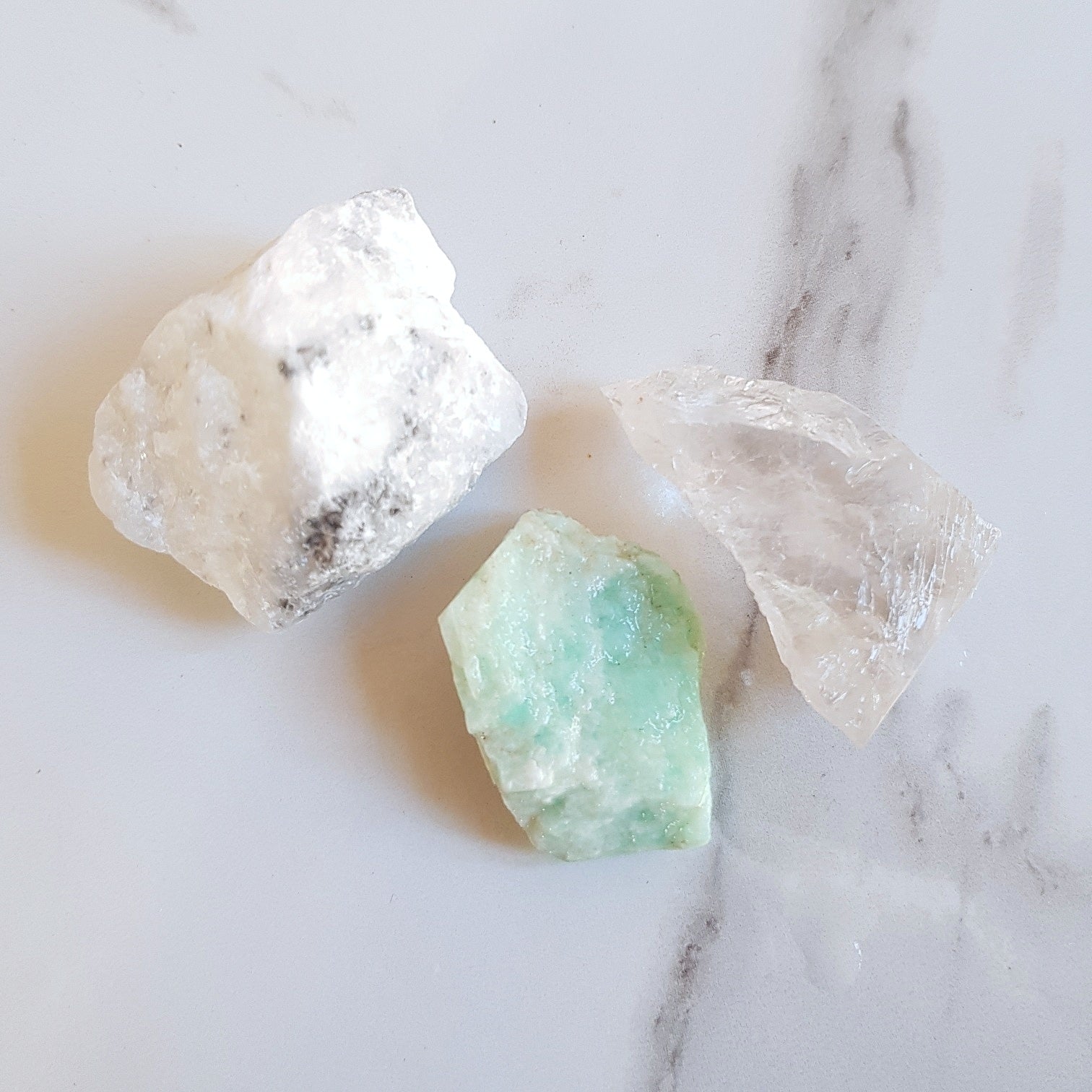 Designer: Arthur & Livingston
Sold Out
FREE Barbados Island-Wide Delivery when you spend $50 USD! FREE Shipping to USA, UK and Canada when you spend $100 USD!
3-Piece Crystal Gemstone Set 
This set includes Amazonite, Howlite & clear quartz 
This is a one of a kind set. You will receive the exact stones pictured 
Stone Sizes: 2"-3"
Crystal Meanings:
Clear Quartz: Restores Harmony and balance to chaotic situations. Also promotes healing 
Amazonite: Promotes universal love and intuition. Emotional Healing. Alleviates worry and fear, while promoting a sense of peace and calm .
Howlite : Releases anger, stress and fear and replaces it with tranquillity and serenity. Also helps boost memory