CRYSTAL SET - JASPER TRIO (OAK)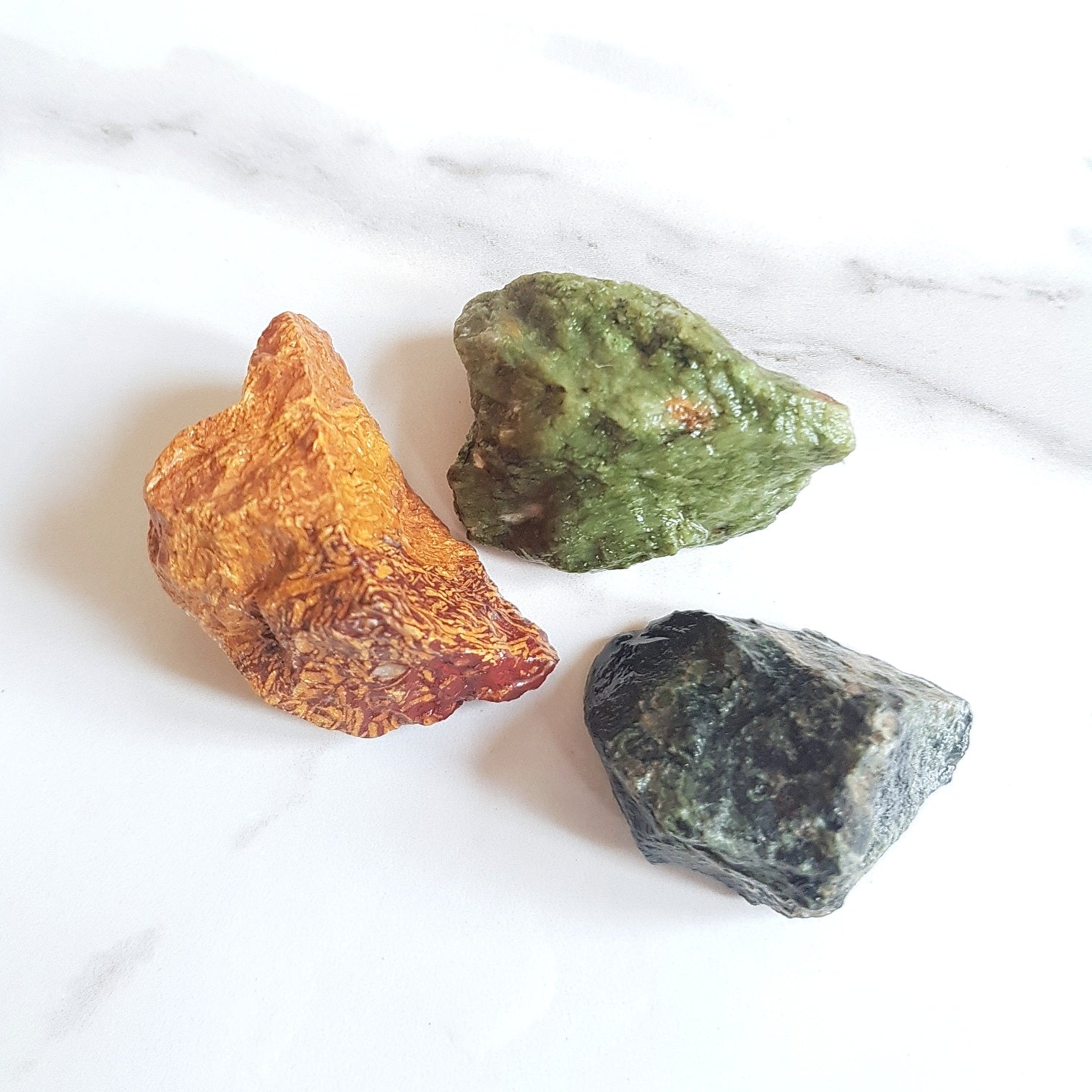 Designer: Arthur & Livingston
$10.00
FREE Barbados Island-Wide Delivery when you spend $50 USD! FREE Shipping to USA, UK and Canada when you spend $100 USD!
3-Piece Crystal Gemstone Set 
This set includes a trio of Jasper including Rough Green Jasper,  Kambaba Jasper, Sandskirt Japser 
This is a one of a kind set. You will receive the exact stones pictured 
Stone Sizes: 2"-3"
Crystal Meanings:
Sandskirt Jasper :  Vitality, Creativity, Grounding and Protection. Use to achieve short and long term goals
Kambaba Jasper:  a very energizing stone that activates our root and heart chakras. It helps provide much needed healing to the heart and calming of negative emotions such as guilt, trauma, grief, jealousy, anger, and sadness. 
Rough Green Jasper:  Stimulates Heart Chakra. It's  properties connect to metaphysical and healing energy both physical and mental