CRYSTAL SET - GROUNDING & PROTECTION (OAK)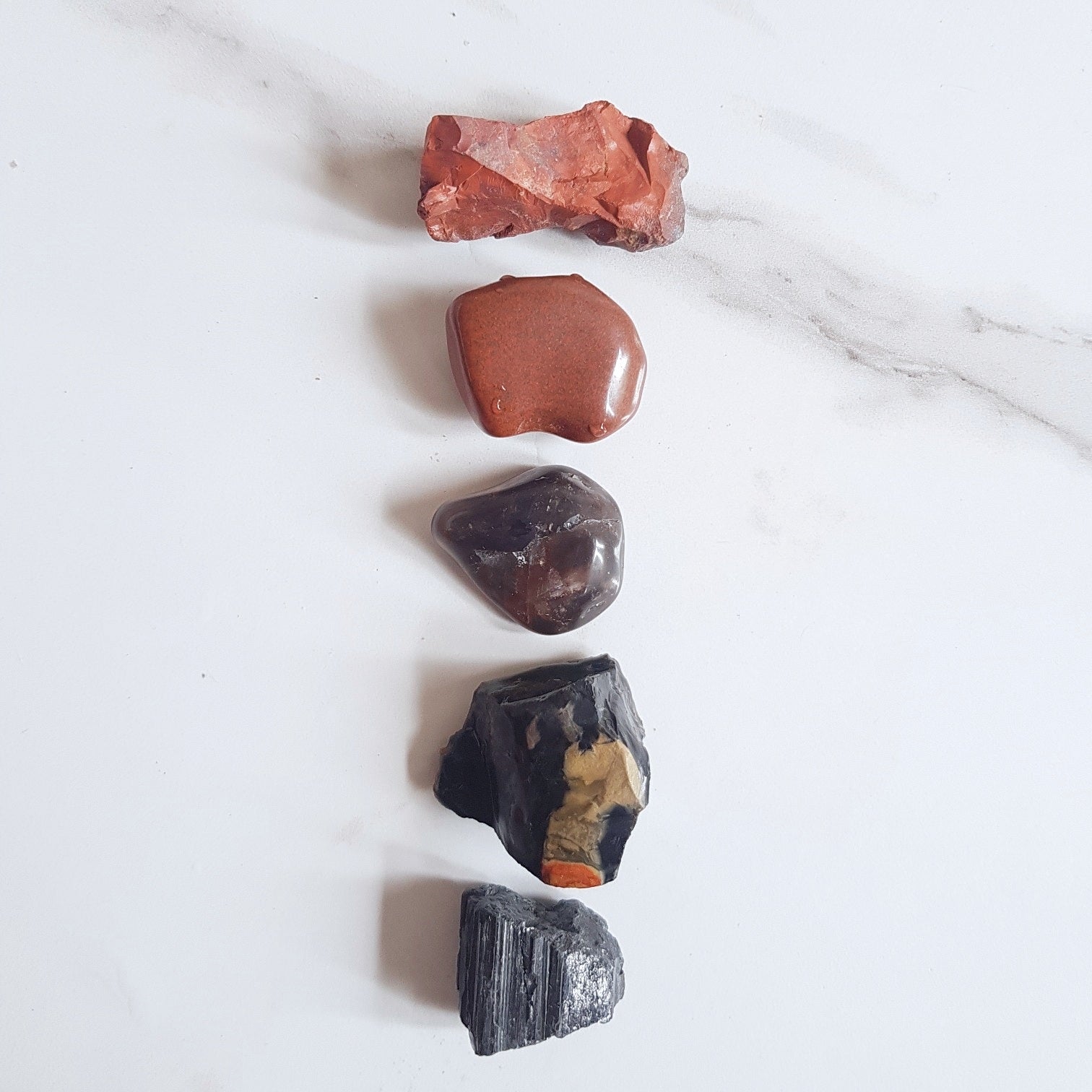 Designer: Arthur & Livingston
$7.50
FREE Barbados Island-Wide Delivery when you spend $50 USD! FREE Shipping to USA, UK and Canada when you spend $100 USD!
5-Piece Crystal Gemstone Set 
This set includes Black, Tourmaline, Labradorite, Red Jasper 
Stone Sizes: 1"-2"
Crystal Meanings:
Brown Jasper : Protection from Negativity. Deflects unwanted energies and banishes insecurities and fears. Stabilizes your aura and reduces stress. 
Black Tourmaline: Grounding, Protection, Transformation, Strength
Red Jasper: Protection from Negativity. Deflects unwanted energies and banishes insecurities and fears. Stabilizes your aura
Smokey Quartz: grounding and protection. Turns negativity into positivity 
Black Onyx: releases anger and frustrations. Boosts Strength and stamina