CRYSTAL SET - SELF LOVE & PEACE (OAK)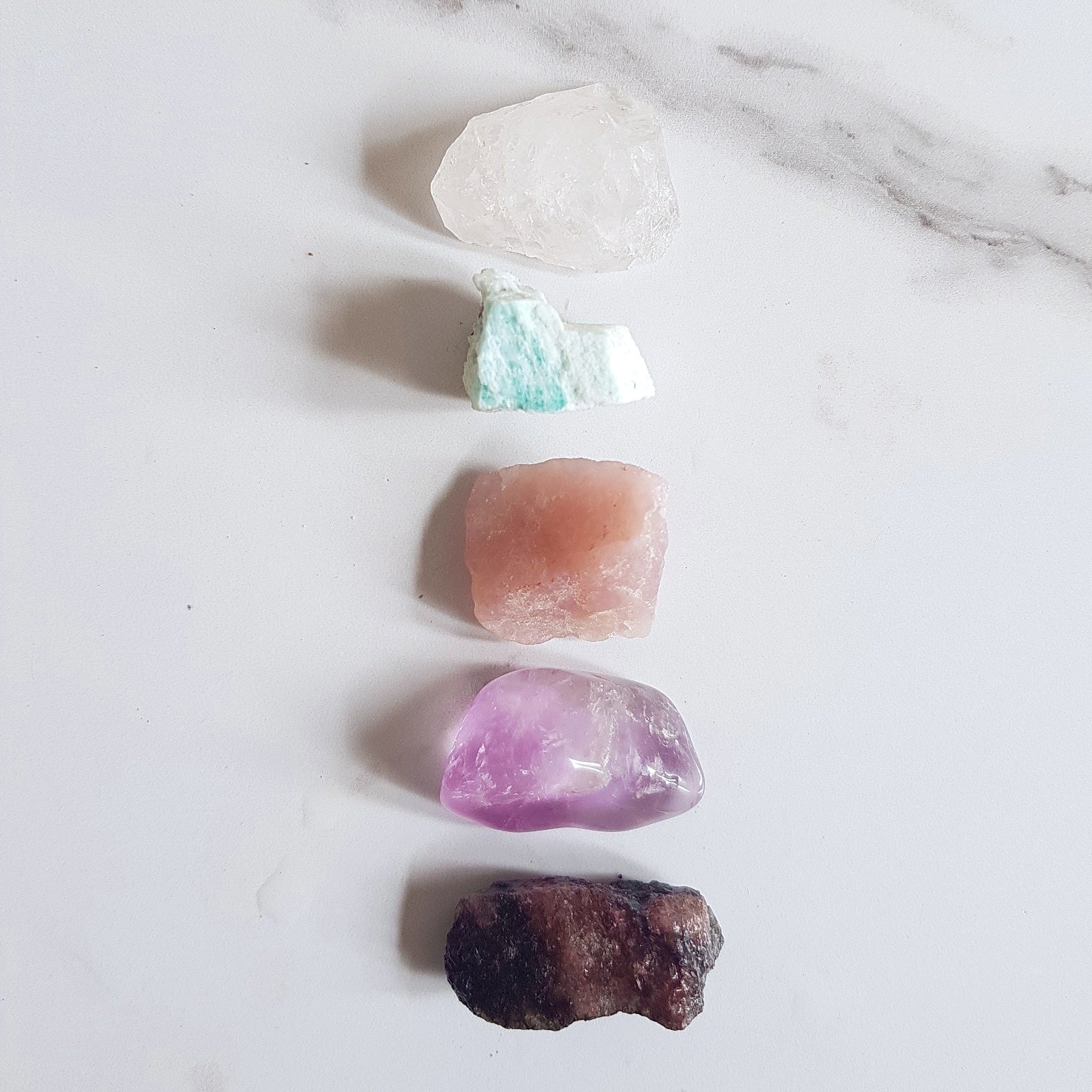 Designer: Arthur & Livingston
$7.50
FREE Barbados Island-Wide Delivery when you spend $50 USD! FREE Shipping to USA, UK and Canada when you spend $100 USD!
5-Piece Crystal Gemstone Set 
This set includes Rose Quartz, Amazonite,  Amethyst , Rhodonite and Clear Quartz  
This is a one of a kind set. You will receive the exact stones pictured 
Stone Sizes: 1"- 2"
Crystal Meanings:
Rose Quartz: Unconditional Love. Attracting Love & Romance. Bringing Peace. Promoting Fertility.
Amazonite: Promotes universal love and intuition. Emotional Healing. Alleviates worry and fear, while promoting a sense of peace and calm .
Amethyst: Wisdom, Stress Relief, Calming, Intuition, Peace 
Green Aventurine: Good Luck, Prosperity, Wealth, Abundance. promotes universal love.
Rhodonite Promotes universal love/ Emotional Healing. Heals past wounds and promotes self-love