CRYSTAL SET - COMMUNICATION & INTUITION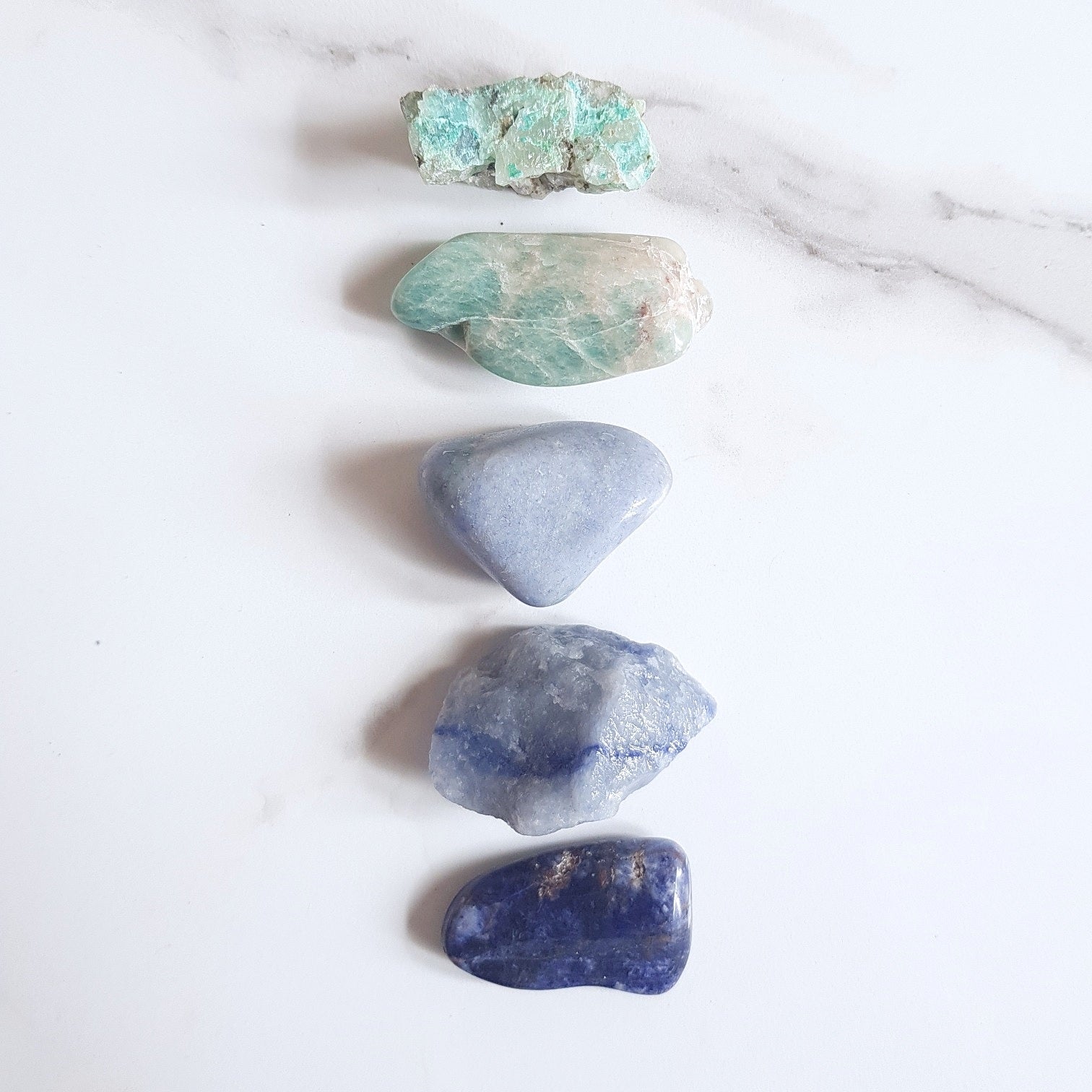 Designer: Arthur & Livingston
Sold Out
FREE Barbados Island-Wide Delivery when you spend $50 USD! FREE Shipping to USA, UK and Canada when you spend $100 USD!
5-Piece Crystal Gemstone Set 
Stone Shapes may vary 
These Crystals activate the third eye chakra and aid in communication, meditation and connection to a higher self 
Chrysocolla , Amazonite, Blue Aventurine, Blue Quartz, Sodalite
Stone Sizes: 1"-2"