CRYSTAL SET - BEST SELLERS (POLISHED)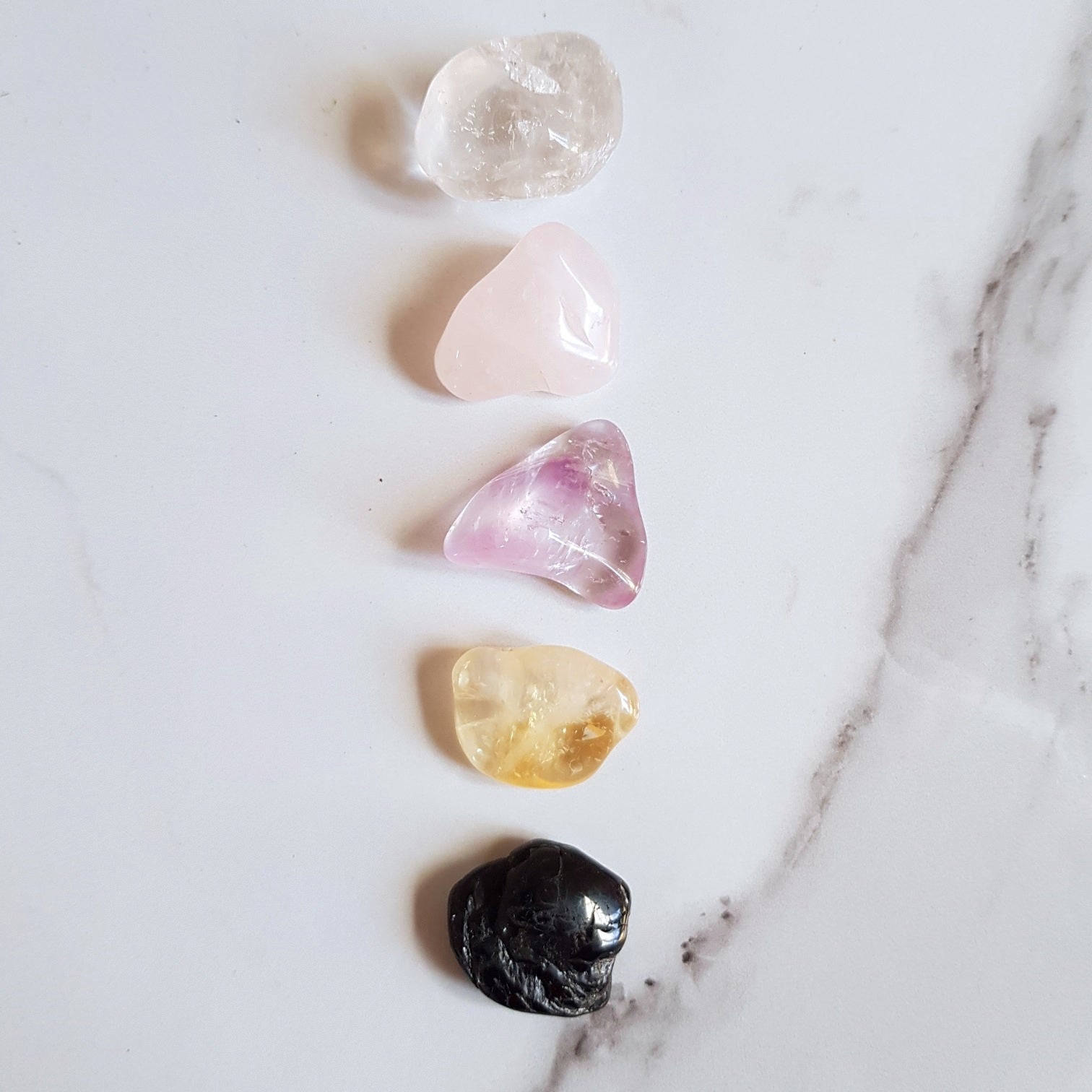 Designer: Arthur & Livingston
Sold Out
FREE Barbados Island-Wide Delivery when you spend $50 USD! FREE Shipping to USA, UK and Canada when you spend $100 USD!
5-Piece Crystal Gemstone Set 
This set includes our most requested crystals:  Rose Quartz,  Amethyst, Citrine, Black Tourmaline and Clear Quartz
These crystals are a great starter set for beginners 
Stone Sizes: 1"-2"
Crystal Meanings:
Rose Quartz: Love, Peace, Friendship, Self Love, Romance, Kindness, Compassion  
Amethyst: Wisdom, Clarity, Focus, Spirituality. Awakens Third Eye and Crown Chakras 
Citrine: Prosperity, Wealth, Abundance, Self- Confidence, 
Black Tourmaline: Protection against negativity , Grounding, Stress Relief
Clear Quartz: Healing, Balance, Cleansing Aura, Harmony