Sage Stick Combo- 6" & 4"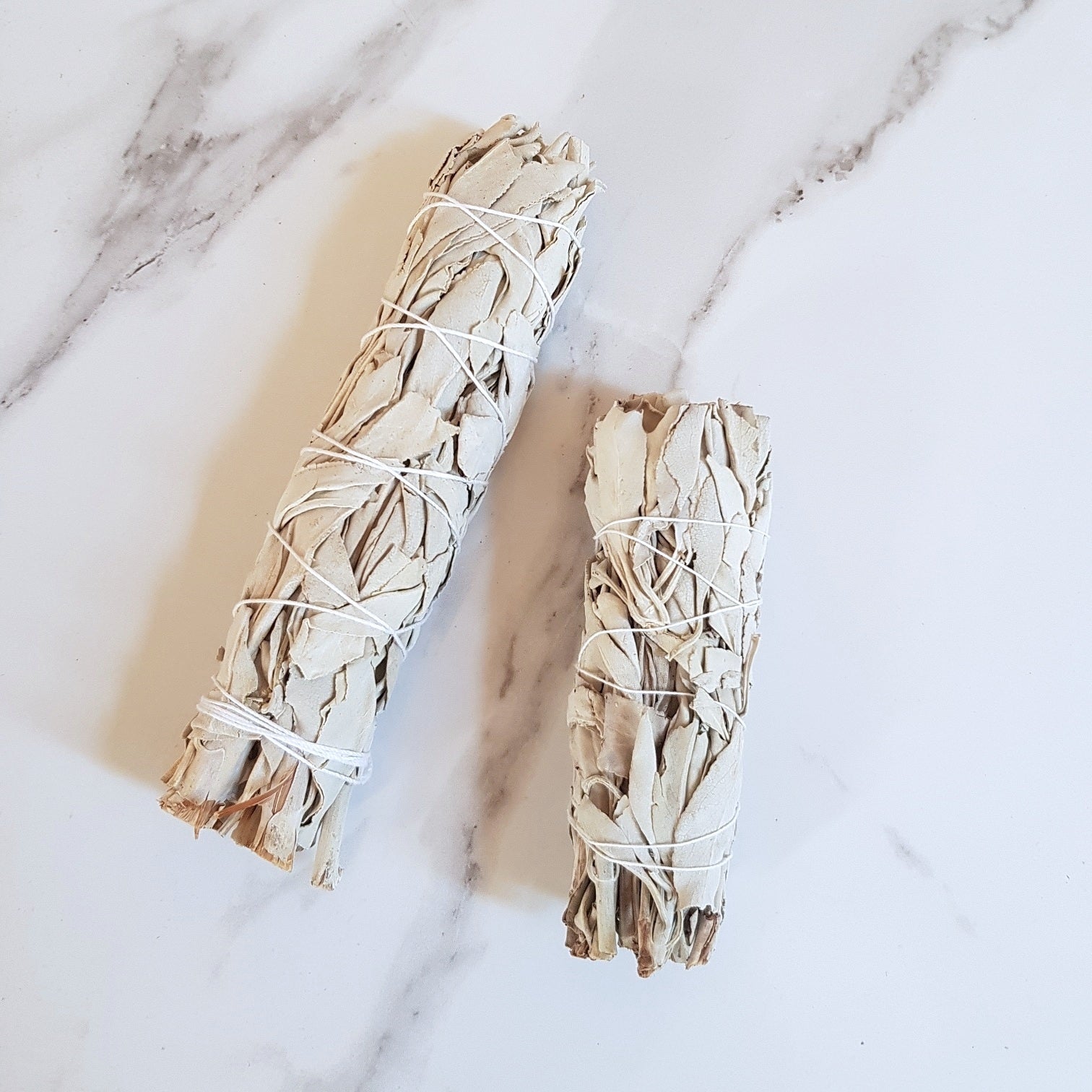 Designer: Arthur & Livingston
$20.00
FREE Barbados Island-Wide Delivery when you spend $50 USD! FREE Shipping to USA, UK and Canada when you spend $100 USD!
(1) 4" White Sage Stick
(1) 6" White Sage Stick
The process of smudging with white sage helps neutralize negative energies that are absorbed by crystals.
To Use on Crystals : Light and let smoulder. Pass the crystals through the smoke to cleanse them.