Jade Facial Roller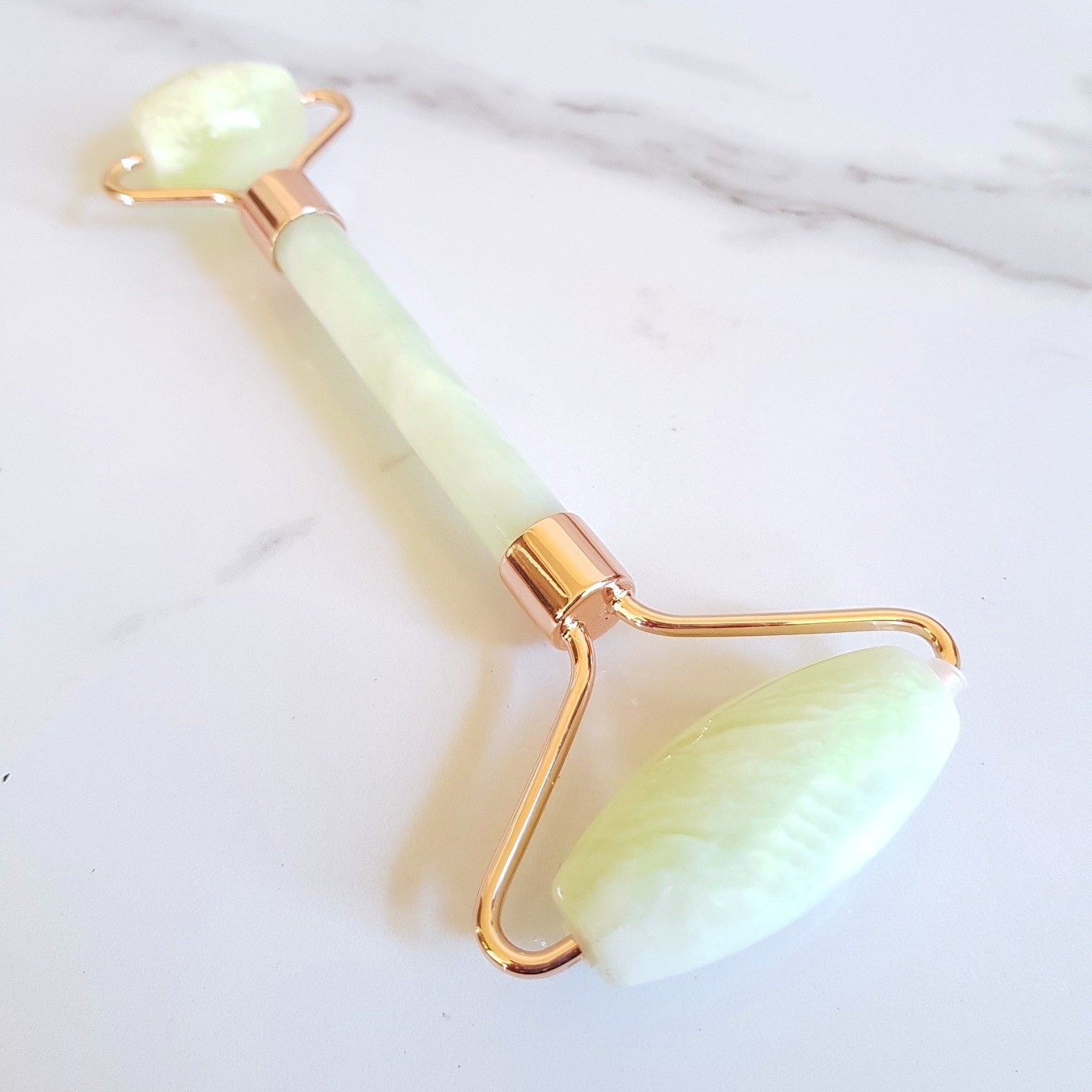 Designer: Arthur & Livingston
$25.00
FREE Barbados Island-Wide Delivery when you spend $50 USD! FREE Shipping to USA, UK and Canada when you spend $100 USD!
Gemstone Facial Roller - Jade
Jade Facial Roller is a massage facial tool made of pure jade that helps improve circulation, promote  elasticity and help reduce fine lines and wrinkles.

Here are some tips for proper use:
Roll in one direction in upward and outward motions
Use larger stone on cheeks and forehead. Use smaller stone around eyes and mouth
Refrigerate before use for extra soothing experience
Use in conjunction with serum or moisturizer