CRYSTAL SET - CONFIDENCE & SUCCESS (OAK)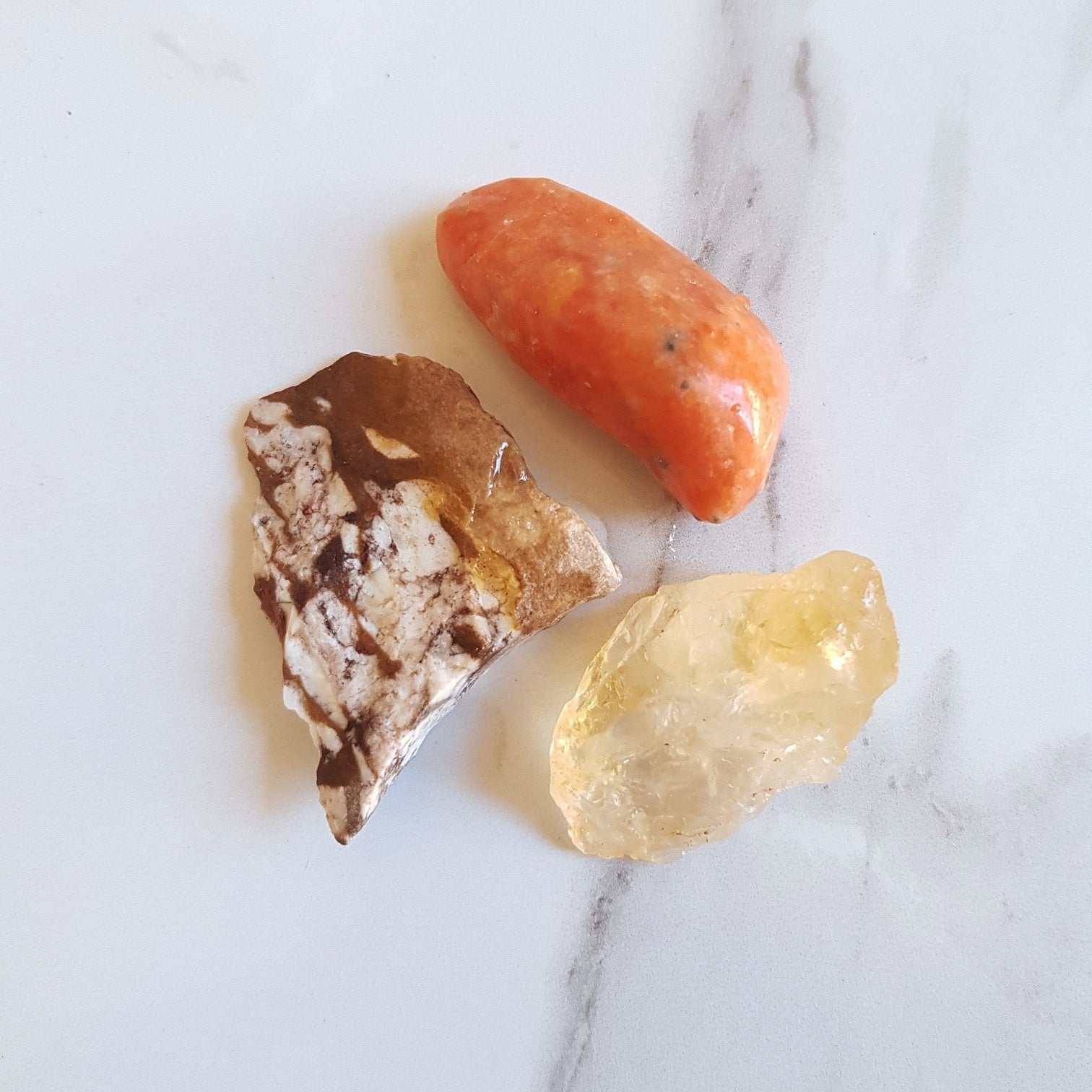 Designer: Arthur & Livingston
$10.00
FREE Barbados Island-Wide Delivery when you spend $50 USD! FREE Shipping to USA, UK and Canada when you spend $100 USD!
3-Piece Crystal Gemstone Set 
This set includes Citrine , Zebradorite & Orange Calcite 
**Size and Shapes May Vary
Stone Sizes: 2"-3"
Crystal Meanings:
Zebradorite: Assists in manifestation, imagination and personal will power. Helps transform dreams and wishes into reality
Orange Calcite: Stimulates Creativity and Motivation. Great stone to aid procrastination. Ignites passion and ambition.
Citrine: Attracts prosperity and success. Also provides the confidence needed to achieve goals.